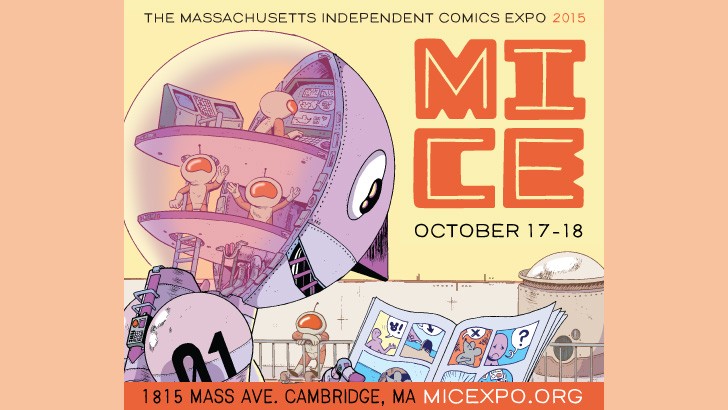 It's time for the 6th annual Massachusetts Independent Comics Expo and your friends at Nobrow will be there to greet you with some of the finest looking comics, graphic novels, and picture books in the scene!
The adorably acronym'd MICE is a showcase for comics artists and writers in the greater-Boston area, and we are so pleased to be a part of this up and coming comics show, and to visit the greater-Boston area for the first time!  (We hear they've got great apples)
MICE is happening this weekend, from October 17th through October 18th at 1815 Mass Ave., Cambridge, MA.  Nobrow will be in attendance both days at table A30.  It should be a really fun weekend!  We'll see you there!