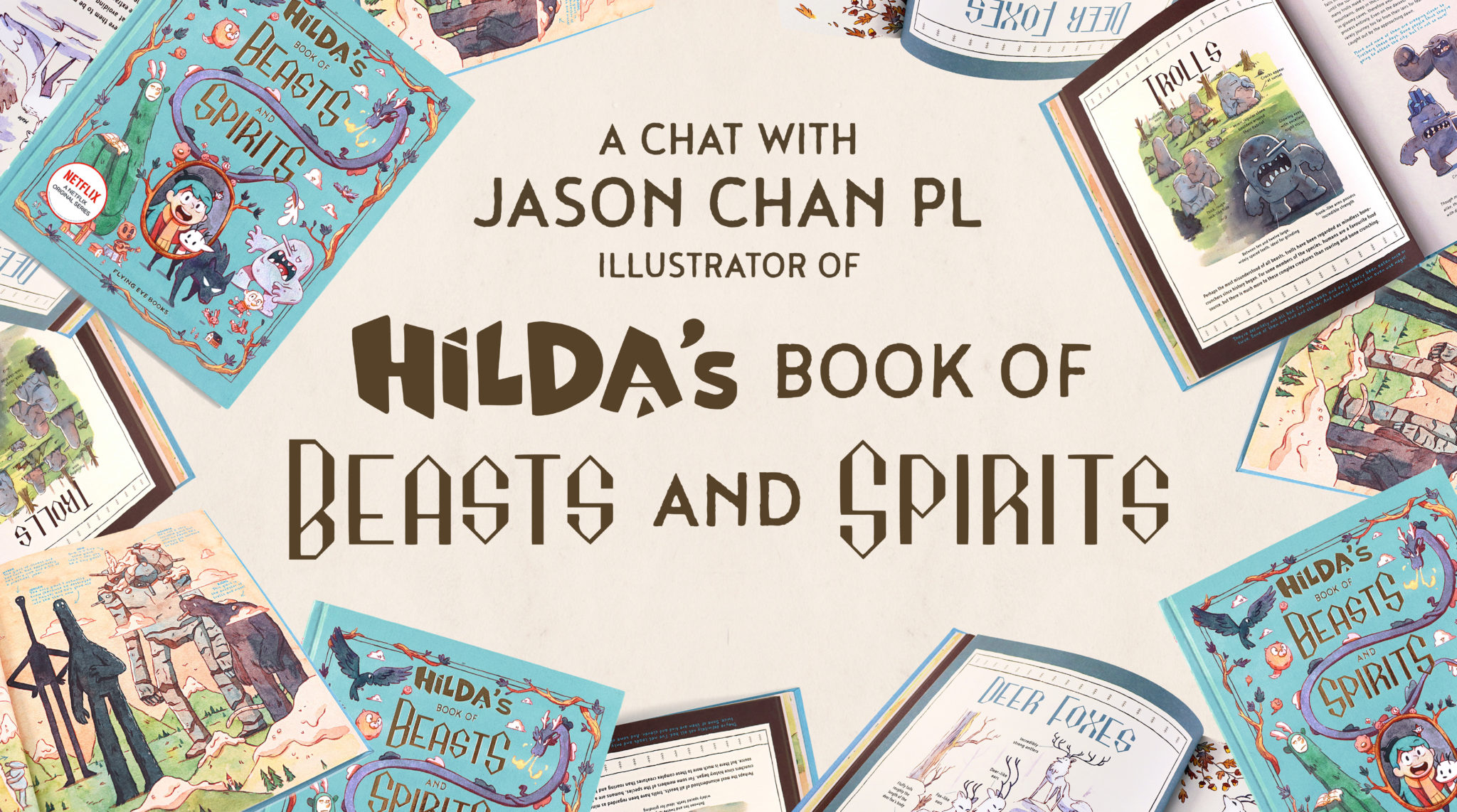 All caught up on season 2 of Hilda on Netflix ? Can't get enough of Trollberg and our favourite blue haired heroine ? Look no further, as Hilda's Book of Beasts and Spirits, a gorgeous illustrated guide to magical beings of Trolberg is our now, with lots of useful additions from Hilda herself!
We sat down with Jason Chan P.L., illustrator of Hilda's Book of Beasts and Spirits to chat about his experience being part of the creative team behind this incredible bestiary filled with beautiful watercolour illustrations. If you want an insight into everything you want to know about the fauna of Trolberg – keep reading!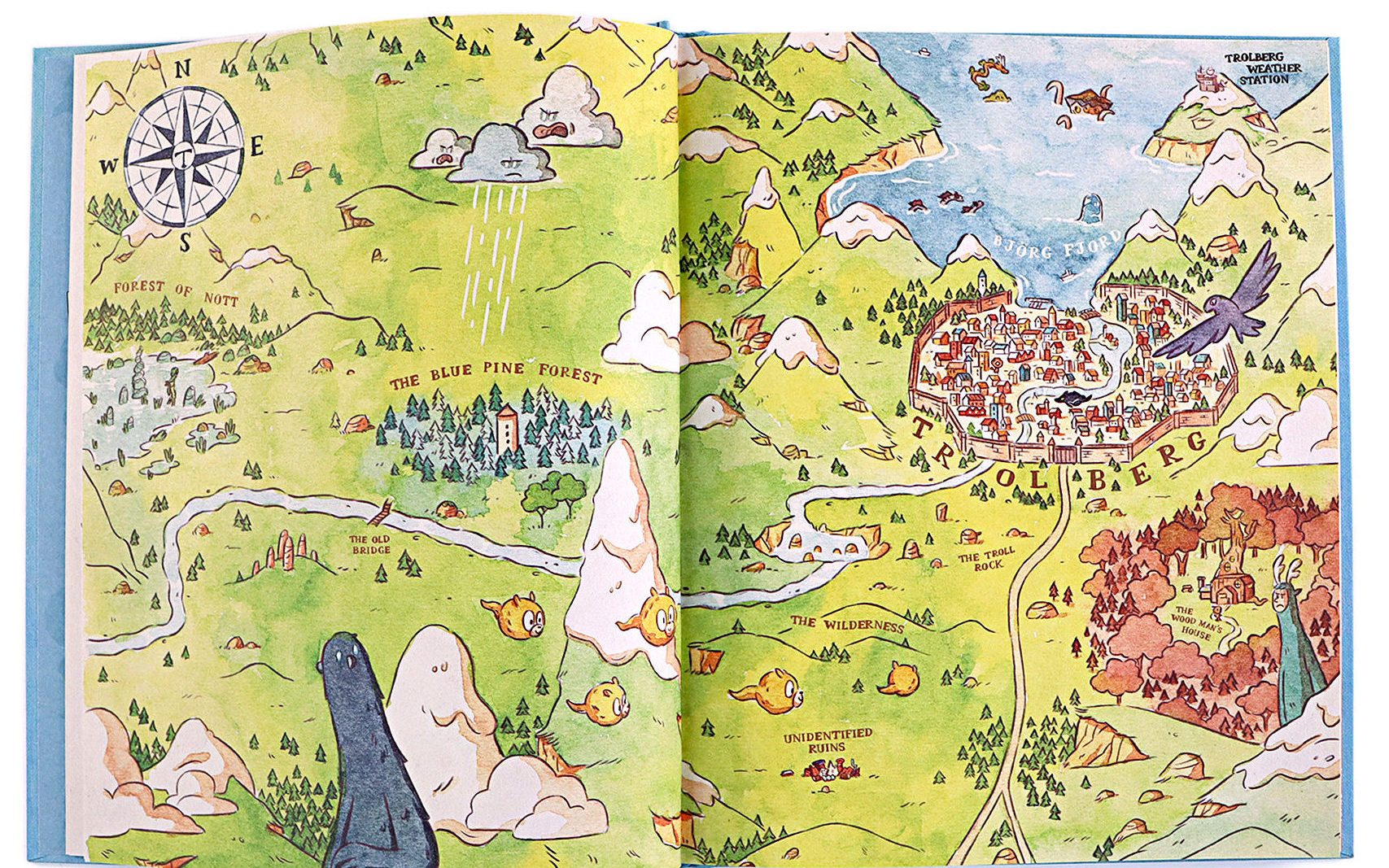 FEB: How did this project come about for you and were you aware of the Hilda universe before you were approached for Book of Beasts and Spirits ?
JC: I discovered from watching the Netflix series. I love the world that Luke has created and decided to purchase all of the graphic novels! I think it was not too long after that Sam Arthur (Founder of Flying Eye Books) contacted me after seeing some of my fanart of Hilda. I couldn't believe it at all that I had to ask if it was really him!

FEB: We love your beautiful and expressive watercolour style – How did you develop this visual style and was it easy to adapt to the Hilda universe?
JC: I guess I could say that my watercolor style is a combination of my love for the watercolor illustrations by Mateusz Urbanowicz, Michelle Hiraishi, and my recent urban sketching experiences. Since this was a book from the Trolberg Library, I wanted to give it an aged look in the illustrations while retaining the feel of both the series and graphic novels as much as possible.

FEB: This book is full of so many different beasts and spirits, how did you make each one distinctive?
JC: In all honesty, I didn't really have to do much! The beasts and spirits already had such strong designs. Some extra research was also done to help me understand certain beasts that had existing mythical lore, such as the Barghest and Grylla. Having been an animator for years, I also made sure to bring out the characteristics of each creature when I illustrate them.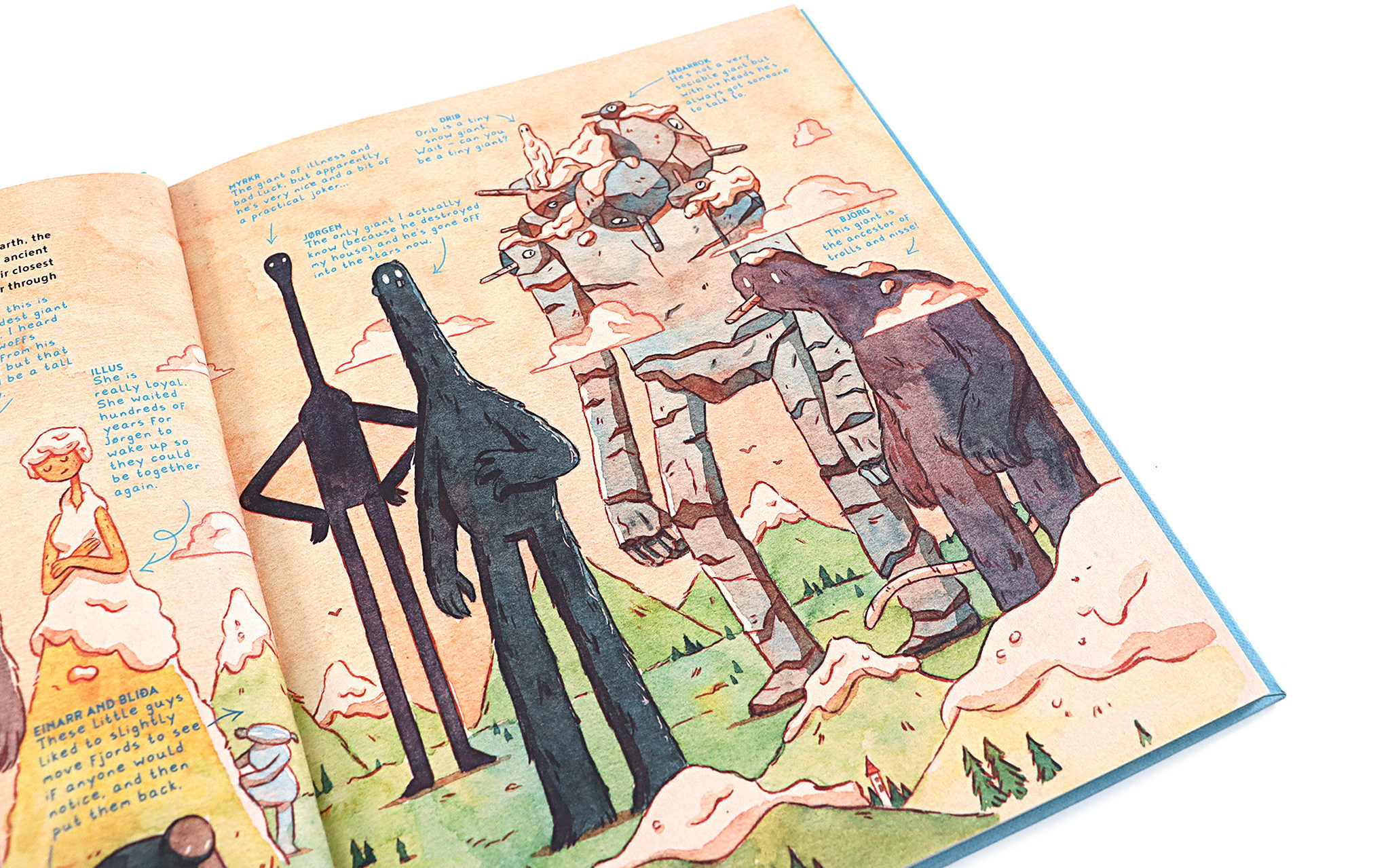 FEB: With all the landscapes from Hilda's world, portraits of the different creatures and spot illustrations throughout– did you have a favourite part to draw?
JC: It's a tie between the map of Trolberg and the giants! I'm very happy with how both artworks turned out. I really love how magical the world of Hilda is and how epic the giants are.
FEB: This is the first book you've illustrated, was there anything about the process that surprised you?
JC: I was definitely surprised and very grateful for how much creative freedom I was allowed when producing the artwork.

FEB: Do you have any advice for illustrators who are interested in book illustration?
JC: I would give the same advice to everyone who draws – enjoy the process. There's a certain sincerity that people will be able to see and feel in your illustration that you've enjoyed making, I think that contributes a lot to creating illustrations for storytelling.

FEB: Finally, do you have a favourite beast or spirit from Hilda's universe?
JC: The amazing but misunderstood trolls! It is so fascinating to see so many different kinds of trolls. I would probably be doing a lot of troll watching and sketch them in my sketchbooks if I get to live in Trolberg.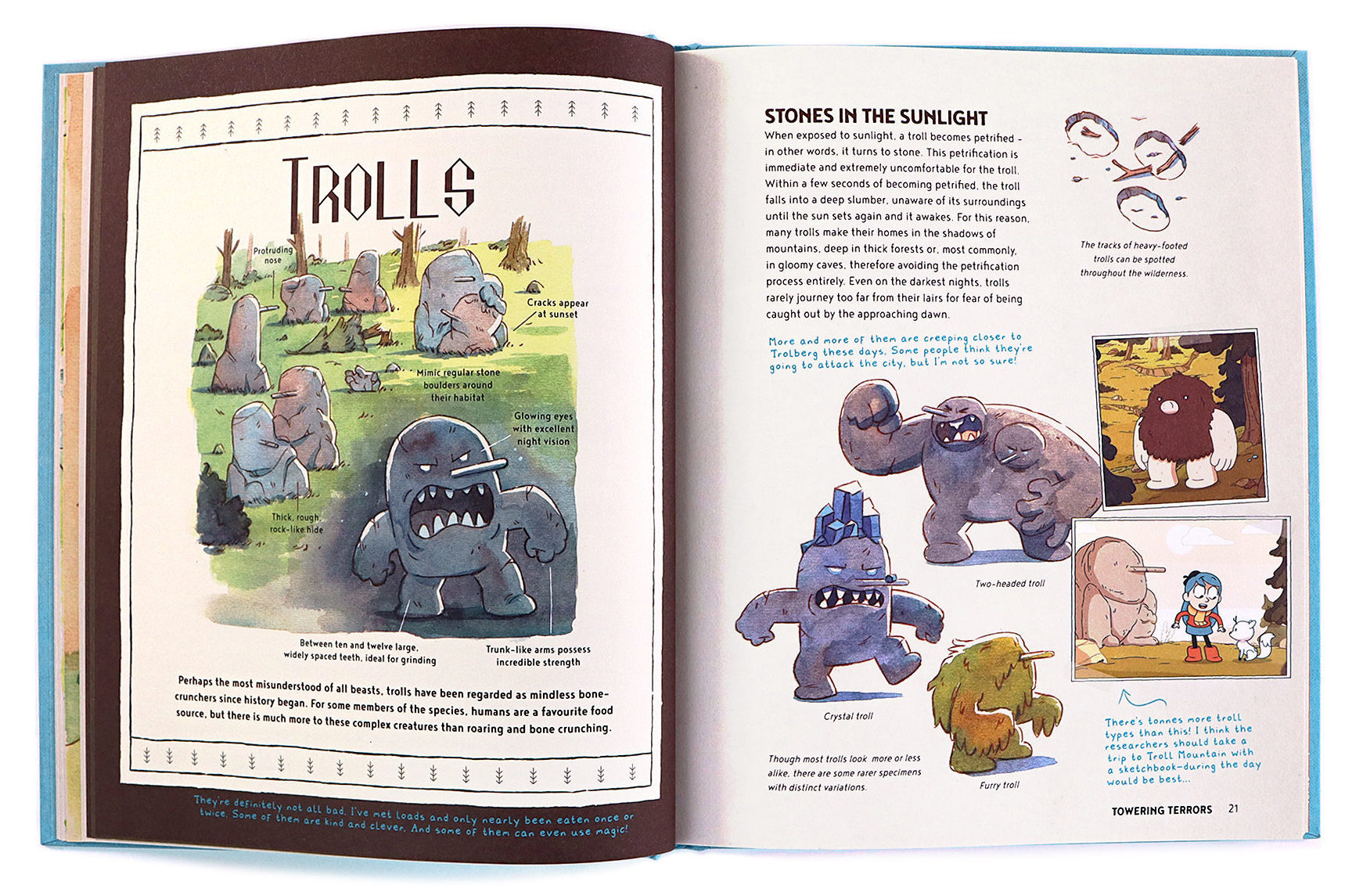 Hilda's Book of Beasts and Spirits, filled with giants and elves, woffs and trolls is out now and available worldwide from Flyingeyebooks.com